Two giants of European football, Barcelona and Juventus, face the prospect of being booted out of UEFA competition next season amid the stench of scandal.
With Barca on course to win LaLiga and Juve in the Serie A top four, both should be playing in the Champions League in 2023-2024.
However, there is a question mark over both their places as European football's governing body conduct investigations into alleged wrongdoing at both the Nou Camp and the Allianz Stadium.
So could two illustrious names – with seven European Cup/Champions League titles between them – really be banned next season?
We take a closer look at the situation and what the next developments might be
It sounds like UEFA's investigators have been busy…
Yes indeed. It's a unique situation in which two of Europe's most famous clubs are the subject of probes which could see them severely punished.
Being thrown out of the Champions League would be an enormous blow to both prestige and their finances, which explains why both Barcelona and Juventus are viciously fighting the charges.
UEFA's disciplinary investigations, it should be noted, are supplementary to the ones being conducted in the respective countries.
Let's start with Barcelona. What are they alleged to have done wrong?
Spain's public prosecutor has charged Barcelona with corruption over payments of €7.3million (£6.46m) allegedly made by the club to the then vice-president of the Spanish referees' committee.
They accuse the club of maintaining a relationship with Jose Maria Enriquez Negreira in which 'in exchange for money' he carried out actions that would 'lead to Barcelona being favoured in the decision-making of referees.'
The prosecutors say the money was paid to DASNIL and NILSAT, two companies owned by Negreira.
Barcelona have been formally accused of corruption in sports, fraudulent management and falsification of business documents but no evidence has yet been published that individual referees or specific games were actually influenced.
It is now up to the courts to decide whether there is sufficient evidence to prove Negreira used this money to influence matches in Barcelona's favour.
As well as the ongoing case in Spain, UEFA opened their own investigation at the end of March.
What are the potential punishments?
Under the regulations of the Champions League, which have been in effect since 2007, UEFA can ban teams from the competition for one season if they were involved in match-fixing.
But the consequences could be far more serious for those alleged to have been involved – former Barcelona president Sandro Rosell and Josep Bartomeu, and former directors Oscar Grau and Albert Soler, plus Negreira, could face up to four years in jail if found guilty.
The controversy first surfaced when an investigation into one of Negreira's firms revealed a £1.2m payment from the club, during a two-year period until 2018 for 'technical advice on referees.'
Spanish newspaper El Mundo subsequently reported the payments dated back to 2001, a period of time that includes current Barcelona president Joan Laporta's first spell in the position.
It means Laporta will now have to give evidence to investigators.
Barcelona's financial problems are well documented, so how will this affect them?
It's hardly the best timing, put it that way. When Laporta returned as president in 2021, he revealed the club were £1.15billion in debt.
Barcelona's accounts presented a loss of £409m for the end of the 2020-21 financial year, following a 26 per cent drop in revenue with the 99,000-capacity Nou Camp sitting empty during the Covid pandemic.
Having pulled several 'economic levers' in a bid to meet LaLiga financial regulations and so register new players, Barca reported a profit of £86m for the 2021-22 financial year.
These 'levers' included selling shares in future television rights and their club media production company Barca Studios.
But they still need to operate on a shoestring budget for transfers this summer to stay within LaLiga's strict spending limits.
Any kind of fine will be a big hit but being expelled from the lucrative Champions League, even for one season, would seriously hinder their efforts to get finances in order.
Even going out after the Champions League group stage guarantees a minimum of £13.8m in prize money, with last year's winners Real Madrid pocketing £73.6m.
What's Barcelona's standpoint on all this?
They vehemently deny any wrongdoing.
Laporta has made several interventions on the matter, saying in one: 'They have nothing [evidence-wise] because there is nothing.
'What they have done is magnify a situation in which one of the people who was linked to these companies was a former referee and a former vice-president of the Technical Committee of Referees.
'He had no capacity to alter the results of any match because he did not designate the referees.'
Laporta went even further last week by saying Real Madrid 'were considered the club of the regime.' That was the dictatorship of General Franco from 1936 until 1975.
Hours later Real responded with a video pointing out that Franco was made an honorary Barcelona member in 1965 and that Franco's Minister General Jose Solis inaugurated the Nou Camp.
The club is also looking to take up to £1.3bn in loans to finance the renovation of their stadium, which will mean a vast loss of matchday revenue while they play at their temporary home of the city's Olympic Stadium.
has certainly added toxicity to a relationship between two clubs who wanted to launch the European Super League together just two years ago.
What's happening over at Juventus?
Italy's biggest club find themselves embroiled in a scandal over the alleged falsification of capital gains from transfer dealings.
The 'plusvalenze' or 'capital gains' case came about initially when Italian football's watchdog, Covisoc, flagged up several suspicious transfers to the Italian Football Federation (FIGC).
In turn, in October 2021, they invited the federal prosecutor to look into whether clubs were artificially inflating the valuation of players to achieve capital gains.
In April 2022, 59 executives and 11 clubs, including Juventus, were acquitted of all charges with the reasoning that it is impossible to objectively determine a player's true value.
However, the Turin Public Prosecutor's Office ran their own investigation – known as Prisma – and it was their evidence that persuaded the FIGC to re-open the case.
The prosecutor of the case alleged that the club misrepresented losses in the period between 2018 and 2020, particularly regarding the amount ascribed to player sales.
In January this year, the FIGC docked Juventus 15 points as a result, sending them from third in the Serie A table to 10th.
Is this all related to Fabio Paratici's ban?
Yes, the former Juve sporting director was one of 11 former or current directors who were sanctioned as part of the same case.
Paratici, who had since become Tottenham's managing director of football, was given a 30-month ban in Italy that was extended to a worldwide ban by FIFA.
When Paratici saw an appeal to the Italian Olympic Committee thrown out, he had little choice but to resign from his Spurs post.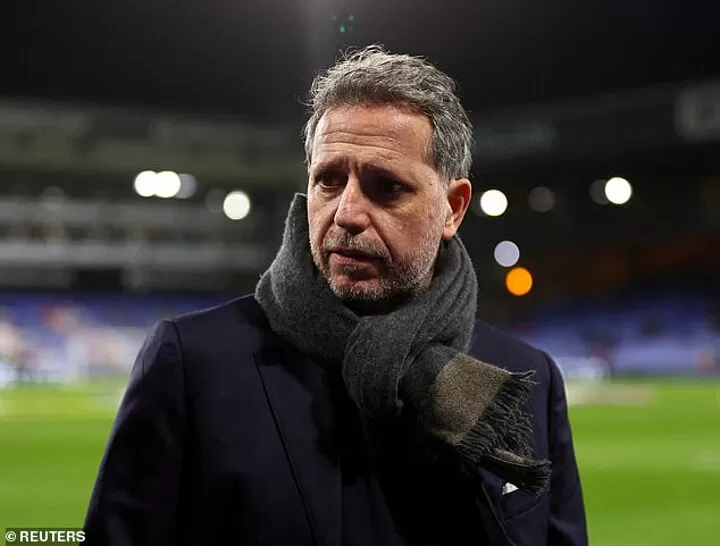 Didn't the whole Juventus board resign?
Yes, as a result of the Prisma investigation, the Juventus board, including president Andrea Agnelli and vice-president Pavel Nedved, resigned en masse last November.
After the investigation was launched into the club's transfer dealings, a statement said the outgoing directors 'considered to be in the best social interest to recommend that Juventus equip itself with a new board of directors to address these issues.'
So how come Juventus are now back up to third in the table?
It isn't entirely down to good results, although coach Massimiliano Allegri has said the points deduction had a galvanising effect on his players.
Last week, the 15-point penalty was reversed following an appeal by Juventus, moving them back up the standings into the Champions League placings.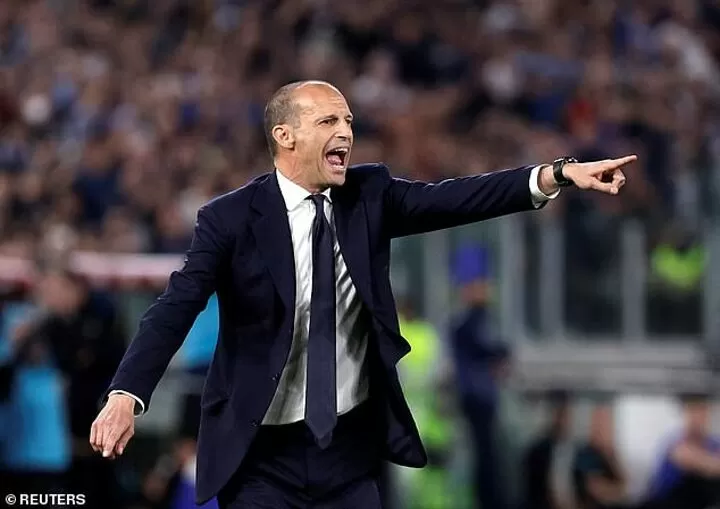 Juventus are in the clear, then?
Very much not. Italy's highest sporting court has ordered the whole thing to be re-examined.
Therefore, it's possible they could be punished again at a later point and that could see more points taken off them.
Then there is the separate UEFA investigation which has been launched into Juve's financial practices.
They have received documents from the Turin Public Prosecutor's Office and are examining the evidence.
Italian newspaper Gazzetta dello Sport said this week they are fully prepared to intervene if the wheels of justice in Italy don't turn quickly enough to come to a decision soon.
Why the urgency from UEFA?
Well, put simply, they have three competitions to run.
Ideally, they want to resolve both the Barcelona and Juventus cases prior to the summer in order to provide clarity as to whether they'll be in the Champions League, or whichever tournament, next season.
An independent disciplinary committee will decide whether Barcelona lose their place, with UEFA president Aleksander Ceferin describing the case as 'one of the most serious in football.'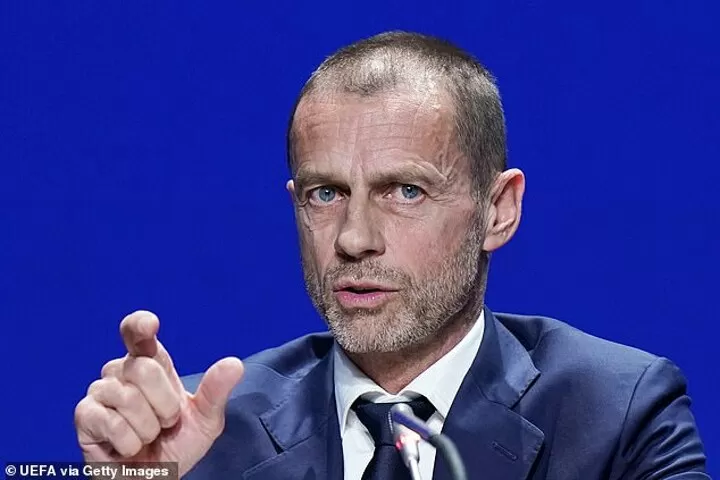 UEFA will want to know whether the two clubs are banned from next season's competitions so they can determine the composition of teams in the Champions League, Europa League and Europa Conference League in good time.
If Juventus are banned from the Champions League, for example, another Italian club will have to take their place.
One Spanish and one Italian club will be in the draw for the Conference League Play-off round on August 7, so UEFA need a decision by then.
Have any big clubs ever actually been banned?
The closest we've come in recent times was when Manchester City were banned from European club competitions for two years – only to get it overturned.
UEFA banned them for 'serious breaches' of their Financial Fair Play rules between 2012 and 2016.
That came after leaked documents alleged City inflated the value of a sponsorship deal to deliberately mislead UEFA.
But the Court of Arbitration for Sport (CAS) cleared City of 'disguising equity funds as sponsorship contributions' and allowed them to play in the Champions League again.